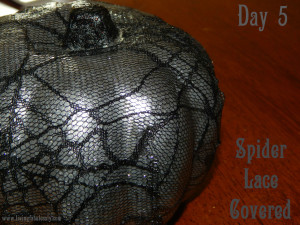 This post may contain affiliate links, which means by clicking on them you help support a homeschooling mom and her incredibly overworked husband! We appreciate each and every click!
Howdy! We're on Day 5 of my #31DaysofPumpkins craftstravaganza! I know y'all think I'm never going to catch up, but you're wrong! I have most of my pumpkins done and now I just have to do all the blogging. So, don't be surprised if you see a plethora of pumpkin posts! (Aye, I adore alliteration!)
Regardless, I'm SUPER glad you're here. If you missed Days 1-4, you can find them here, here, here, and here. Please check them out and then follow me on FB, Twitter, Pinterest, Google+, or via email to make ...
Read More